Message of the Vice Chancellor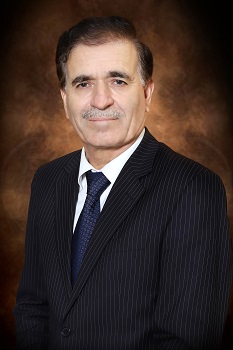 The Women University of Azad Jammu and Kashmir, Bagh is the only public sector University of the State established to provide Higher Education opportunities to the females of Azad Jammu and Kashmir and other part of the country. The University is playing a vital role to contribute in the society and is committed to empower women through Higher Education. Being a firm believer of the gender equality, I am honored that I have been given the leadership role in this University. It is reality that women at present are powerful contributors in economy of many countries. I am certain that women must be given an equal opportunity in education and other areas of life. As head of this institution I am fully aware about the challenges of this newly established University. We are committed to put every effort for its development and will make it a quality Higher Education institution of the State. We believe that in this University every individual has the potential to play a significant role in development process. I welcome the graduates to become part of this vibrant community. We are here to help students for using their strength to become contributors towards individual and national development.

The University, at present, is running 35 Degree Programs/Disciplines and aims to expand in future with initiation of new programs as per requirement of the area and market demand. We are determined to run the institution in a very transparent and efficient manner. We will ensure to provide our graduates very pleasant working and learning environment in the institution. The congenial environment of the campus will enable graduates to learn in a peaceful atmosphere and build their career. I am confident that local community and other stakeholders will encourage and support our efforts to develop this institution which will ultimately become a quality higher learning seat for our female generation.